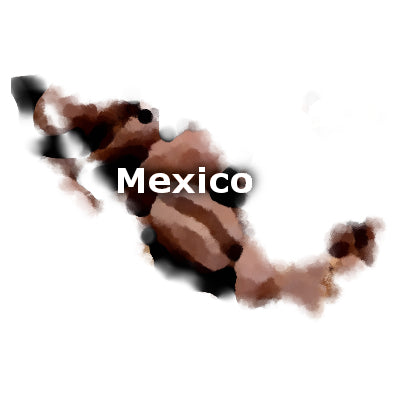 Mexican Chiapas Coffee Beans
$14.27
Coupon 10PERCENT = $12.84 (10% off over $100)
Coupon 15PERCENT = $12.13 (15% off over $150)
Coupon 17PERCENT = $11.84 (17% off over $200)
You may mix and match any products for the coupon

Availability:
Out of Stock
Shipping:
Free Over $49, or $9.99 Flat
Varietal:
Arabica Coffee Beans
Guarantee:
Bag Type:
1-way Valve, Laminate Bag
Custom Grind:
No Charge
Custom Roast:
No Charge
All coffee is freshly roasted, ground and bagged after you place your order for maximum freshness. This means you can customize your coffee to best suit your tastes:
Mexican Chiapas coffees have a mild flavor with medium body and a dry, acidy snap. 
Mexican coffee beans create some of the smoothest cups of coffee depending on their region. While not admired by coffee snobs, this should not be overlooked as it can compare with certain Island coffees in the cup.
Chiapas is the coffee little brother of Guatemala's Hue Hue Tenango region, and its coffees are brighter, sweeter, with a definite clove spice to compliment the apricot fruit that is in the cup.
Chiapas is one of Mexico's southern states and produces 40% of the country's total coffee.
Coffee is a highly individual experience - no two people like the same thing.
It's important to find out what you like best, and don't be afraid to try something new, you may find a new favorite! We offer low minimums and the ability to choose custom roasts on our single origins.
---