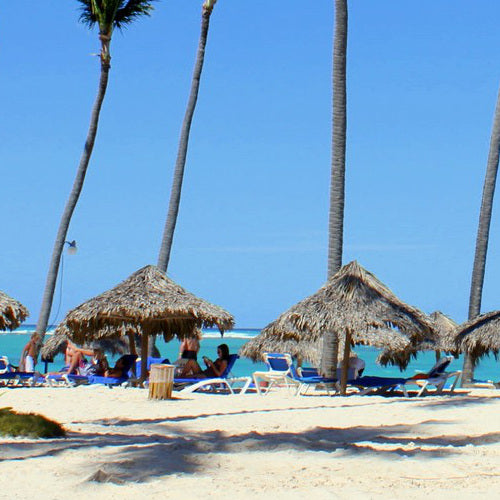 Dominican Organic 16 oz Coffee Beans
$13.80
Coupon 10PERCENT = $12.42 (10% off over $100)
Coupon 15PERCENT = $11.73 (15% off over $150)
Coupon 17PERCENT = $11.45 (17% off over $200)
You may mix and match any products for the coupon

Availability:
Out of Stock
Shipping:
Free Over $49, or $9.99 Flat
Varietal:
Arabica Coffee Beans
Guarantee:
Bag Type:
1-way Valve, Laminate Bag
Custom Grind:
No Charge
Custom Roast:
No Charge
All coffee is freshly roasted, ground and bagged after you place your order for maximum freshness. This means you can customize your coffee to best suit your tastes:
The Dominican Organic arabica coffee beans are generally mildly flavoured with a pleasant acidity. They have a smooth well-rounded mouth feel and uncomplicated elements of cane sugar and caramel.

Price is per 16 oz (1 pound) (454 grams) of Dominican Organic Coffee.

The Dominican has some of the most productive crop-growing soils in the world with a climate that's nearly ideal for coffee growing - not too much unlike Jamaica. The coffees are almost entirely organically grown with the majority also being shade-grown.

Choose your roast and grind from the options above when adding to cart. All of our coffee is roasted ground and bagged upon order.

Altitude: 1300-1500 meters above sea level
Harvest: October - March
Processing: Washed Rotating Dryers
Aroma: Clean
Flavour: Mellow Almonds Sweet Vanilla
Body: Mild
Acidity: Smooth
Coffee is a highly individual experience - no two people like the same thing.
It's important to find out what you like best, and don't be afraid to try something new, you may find a new favorite! We offer low minimums and the ability to choose custom roasts on our single origins.
---