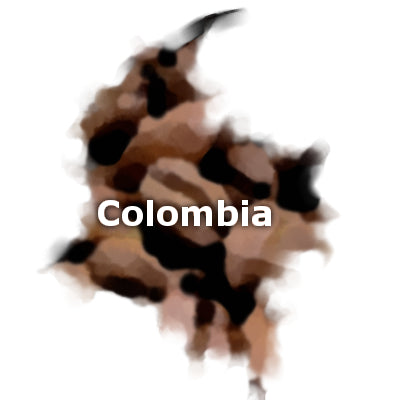 Colombian Supremo Coffee Beans
$12.77
Coupon 10PERCENT = $11.49 (10% off over $100)
Coupon 15PERCENT = $10.85 (15% off over $150)
Coupon 17PERCENT = $10.60 (17% off over $200)
You may mix and match any products for the coupon

Availability:
Out of Stock
Shipping:
Free Over $49, or $9.99 Flat
Varietal:
Arabica Coffee Beans
Guarantee:
Bag Type:
1-way Valve, Laminate Bag
Custom Grind:
No Charge
Custom Roast:
No Charge
All coffee is freshly roasted, ground and bagged after you place your order for maximum freshness. This means you can customize your coffee to best suit your tastes:
The Colombian Supremo Coffee Beans offer a mellow cup with complex aromas and rich flavours. This Colombian Supremo is identical to the Colombian Excelso in flavour with the only difference being that these 100% arabica beans are larger in size.
The beans form any single tree may end up classified partly as Supremo and partly as Excelso. Once the whole-bean coffee is ground they're identical.
Origin: 
Altitude: 1200-2000 meters above sea level
Harvest: September - December
Processing: Washed Sun Dried
Aroma: Soft
Flavour: Sweet/Caramel Tart Fruity
Body: Medium
Acidity: Bright
Colombian coffees tend to have a caramel-hazelnut flavour with a medium body and bright acidity.
Roast
Colombian coffees are highly versatile and are great in a medium, dark or espresso roast. Lighter roasts will retain the truer caramel/sweet flavors, while darker roasts will develop more generic coffee flavors.
Also available:
Coffee is a highly individual experience - no two people like the same thing.
It's important to find out what you like best, and don't be afraid to try something new, you may find a new favorite! We offer low minimums and the ability to choose custom roasts on our single origins.
---