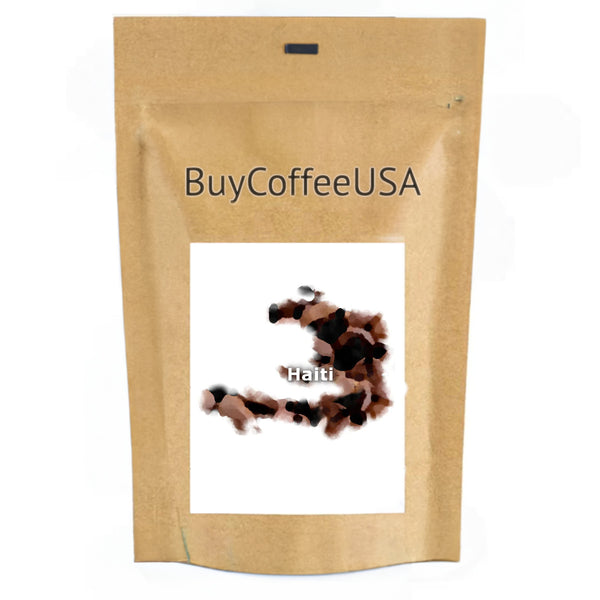 Haiti Blue Pine Forest Coffee Coffee Beans
$25.60
Coupon 10PERCENT = $23.04 (10% off over $100)
Coupon 15PERCENT = $21.76 (15% off over $150)
Coupon 17PERCENT = $21.25 (17% off over $200)
You may mix and match any products for the coupon

Availability:
In Stock
Shipping:
Free Over $49, or $9.99 Flat
Varietal:
Arabica Coffee Beans
Guarantee:
Bag Type:
1-way Valve, Laminate Bag
Custom Grind:
No Charge
Custom Roast:
No Charge
All coffee is freshly roasted, ground and bagged after you place your order for maximum freshness. This means you can customize your coffee to best suit your tastes:
Haiti Blue Pine Forest Coffee is often referred to as a medium bodied arabica coffee that is smooth and sweet. This rare delight is mild in taste and at the same time rich.
Due to recent political instability and depressed coffee prices coffee bean farming has been scaled back. Back in the early 90's the coffee crops from Haiti were severely diminished due to 'coffee rust' - a fungus that attacks the coffee plant. The agricultural landscape is slowly being rebuilt and these delicious beans are once again becoming available!
Nevertheless these special blue-green beans are hand-picked by farmers on the island who are paid good prices.
Roast
Best roasted slow these beans have an unforgettably rich taste and balanced sweetness. We recommend a medium roast to enjoy the full flavor of these beans, or a dark roast for a more full-coffee flavor.
Coffee is a highly individual experience - no two people like the same thing.
It's important to find out what you like best, and don't be afraid to try something new, you may find a new favorite! We offer low minimums and the ability to choose custom roasts on our single origins.
---