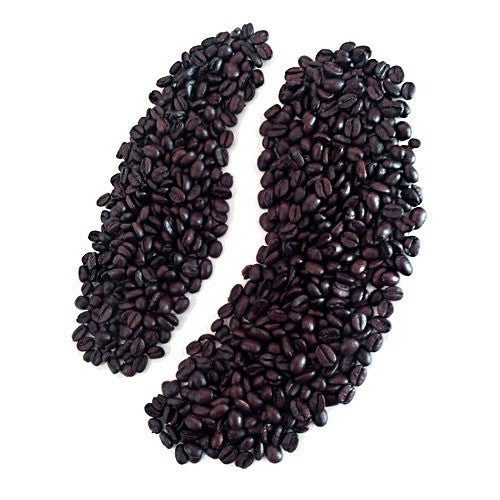 Toasted Decaf Espresso Coffee Beans
$13.23
Coupon 10PERCENT = $11.91 (10% off over $100)
Coupon 15PERCENT = $11.25 (15% off over $150)
Coupon 17PERCENT = $10.98 (17% off over $200)
You may mix and match any products for the coupon

Availability:
In Stock
Shipping:
Free Over $49, or $9.99 Flat
Varietal:
Arabica Coffee Beans
Guarantee:
Bag Type:
1-way Valve, Laminate Bag
Custom Grind:
No Charge
All coffee is freshly roasted, ground and bagged after you place your order for maximum freshness. This means you can customize your coffee to best suit your tastes:
Our Toasted Decaf Espresso is a vibrant blend of various Arabica beans designed to bring flavour to your decaf espresso.
As with all our coffees and espressos this is roasted after you place your order packed in 1-way valve-sealed bags and shipped from Canada ensuring it arrives while still fresh.
Note: Decaf coffees still have 5mg - 10mg of caffeine per cup but are considered 'caffeine free' per industry standards. While this is insignificant to anybody who drinks coffee tea or eats chocolate those with severe caffeine sensitivity should consult a doctor.
You can also choose from the following arabica coffee beans in an espresso roast:
Peru Fair Trade Organic Swiss Water
Colombian Fair Trade Organic Swiss Water
Colombian Swiss Water Process
Coffee is a highly individual experience - no two people like the same thing.
It's important to find out what you like best, and don't be afraid to try something new, you may find a new favorite! We offer low minimums and the ability to choose custom roasts on our single origins.
---